Central Pounders Upcoming Boys Basketball Season Looks Promising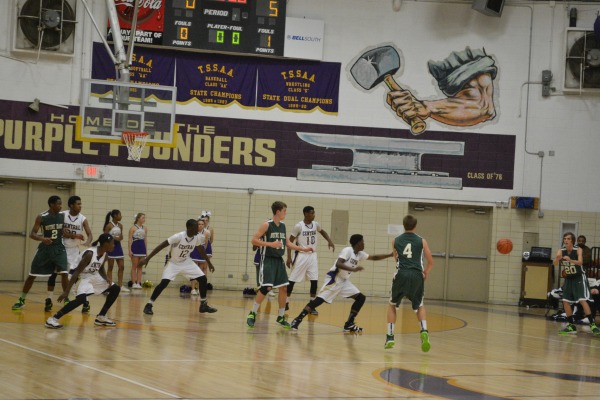 Hang on for a minute...we're trying to find some more stories you might like.
It's almost time to transition into the game of shooting threes and dunking on weak competition. The Pounders' Boys Basketball season starts Tuesday, November 25 here at home against East Ridge. This year, the team is looking for a championship with three returning seniors and a predominately junior-led squad.
"I feel like we've got a lot of experience coming back – that's going to be vital to our success. The three seniors are going to help lead our team to victories. We're going to play a style of basketball that we haven't seen around here before," stated Coach Rick Rogers.
Coach Rogers seems very ecstatic and hopeful for this season. Senior shooting guard Tre Tiller is on the same level as his coach.
"Our team has grown together, and we've become much more mature and [much] smarter. We're ready for a championship," said Tiller.
Last year, the team finished 10-9 overall and 7-6 in the district. The whole team is looking forward to a championship this year and to playing their hearts out.
"Being under pressure, playing in the fourth quarter – that's the moments I live for. It really shows who you are and defines your clutch moment," Tre explained.
Coach Rogers feels he has more talent on this team than he has had in a while, and that definitely means something coming from a coach of 25 years.
"I've learned to expect stuff to happen – you just never know what's going to happen. You need to take advantage of every opportunity that you have to play this game."
Rogers has preached that to his guys, and they understand him loud and clear. The Pounders have continued grinding during the off-season and are ready for this season to start.