Central Bowling Is Off to Another Great Season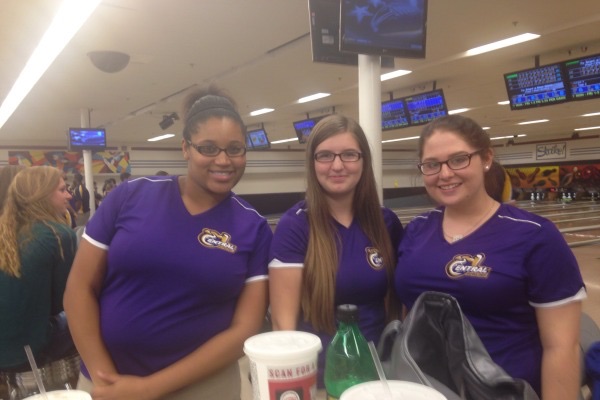 The 2014-15 bowling season has rolled around again, and the boys are off to great beginning of the season. Their current record is 2-2 in district, play, and overall. Reggie Long, Central's top bowler, has also had an amazing start this season. He played a big part in the victory against East Hamilton, bowling a perfect 300 in the second game.
"I just zoned out everyone and everything around me. I just kept going and didn't even think about it," said Reggie. This was his mentality the whole game as he bowled a perfect game.
The team looks to be a contender for the district championship. This is exciting for the boys' team as they have not won overall since 2009. TSSAA bowling rankings are going to be released soon, and Reggie is projected to be fifth in the state.
"I am really excited about the boys doing so well this early in the season," said Coach Edward Potter. "We had a tough loss against McMinn Central, but we can definitely beat them next time. This is a special group of guys, and I really believe we have shot."
The girls' bowling team is having a rough start, beginning at 0-4 this season. Senior DJ Keith leads the girls with the highest average this year.
"We are all improving a lot, which is very satisfying. If we keep it [up], we can definitely go to the district playoffs. As for my individual shot at the playoffs, I need to get my average to a 150; last years I was two pins short," stated DJ.
Coach Potter is expecting a great season, and Reggie is expecting a state title. Central has high hopes for their bowling team this season too, and another state championship surely will not disappoint.