Pounders Looking to Lengthen Their Football Season in the Playoffs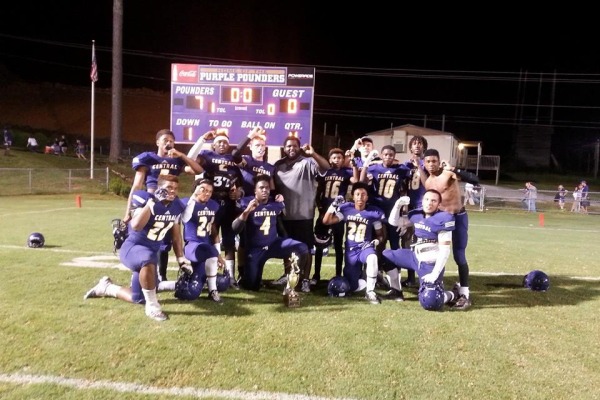 The Pounders had a tough loss last Friday to McMinn Central with a score of 21-10. The whole team was looking for a W as it was Central's senior night and the game to end the regular season before the playoffs. Isyah Funk ran the ball 25 times for 171 yards, including one touchdown. Fletcher Zuber recorded five tackles and a fumble recovery while Kevin McKenzie had four tackles and two sacks. With the power running and hard-fought defense, it still was not enough to stop the Chargers. Central ended their regular season 6-4 overall and 3-3 in the district. The Pounders will head to Livingston, TN this week to face off with the Livingston Academy Wildcats.
The Wildcats are 9-1 overall and 6-0 in the district. Their one loss comes from a battle of the Cats at Hixson, losing 34-39. Livingston's schedule ranking in Tennessee is 68 overall. This is Central and Livingston's first meeting in the match-up.
"Friday night, I expect our team to go out and play sound and disciplined against Livingston. Their 9-1 record shows that they are a beatable team, and that's what we have to do," said senior defensive end Jacob Delorenzo.
"Anyone can beat anyone on any given day. We've seen it a billion times before, and certain players can have breakout games. I think Funk's ready and he's going to have a good game on Friday night" explained senior linebacker Caleb Morgan.
The defense has been the story behind Central all year, but the team has faith and confidence in its offense to put up numbers.
"Playoffs mean a lot. We've worked hard to be here," junior running back Isyah Funk shared. "We've been preparing all week for this test."
The offense has been the responsibility of wide receiver Tre Tiller and quarterback Scout Morgan, along with Funk. This offense is going to have to find a way to score without fumbling the ball or going 3-and-out while rooting for their defense to get them the ball back and stop the Wildcats from scoring. Central plays at Livingston with kickoff set for 8 p.m.