Central's Basketball Teams Win Twice Over Howard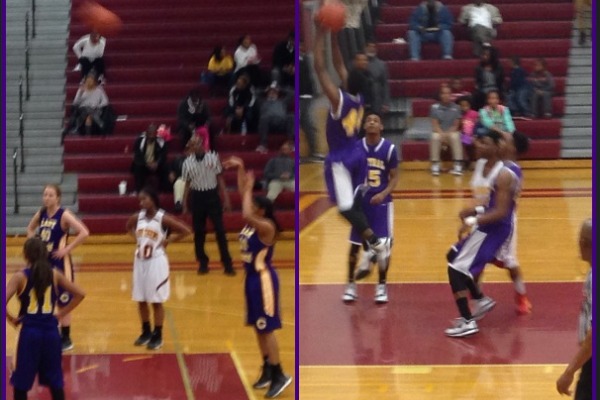 Hang on for a minute...we're trying to find some more stories you might like.
Central's boys' and girls' basketball teams both had very satisfying wins against Howard High on Friday, January 23. The girls dominated the game with a killer score of 49 to 6. Sandrea Sylman,  the top scorer for the girls' game, led the team with a total of 21 points.
"We were expecting a decent game, but not to the point where we held them under 10 points the entire time! We knew Howard's girls' team wasn't as good as the other teams in our district, but we couldn't underestimate them or not take them seriously either," Sylman explained.
The boys also had an awesome win with a high score of 70 to 45 and Terron Hayes as the top scorer.
"Going into the game, I knew they would have little skill. I had the mentality that this game would be a good chance to get back in the groove and get ready for next week," said Hayes.
Victory is sweet, but both teams have to keep moving forward and prepare for the upcoming game.
"It was just another win to us – now we have to get ready for the next one," she added in reference to the girls' next game, a home match against Hixson High.
"Each  [game] that comes up we look at as the most important game. We won the first game against them (Hixson), so we are hoping to maintain good defense and the rest will fall into place,"  explained girls' basketball coach Rick May.
Central's boys' and girls' teams are ready for a rematch against Hixson High, and the Central Digest is backing the Purple Pounders all the way.