Pounders Baseball Continues To Thrive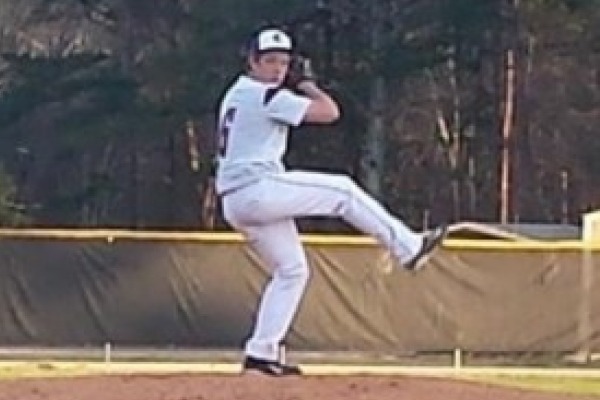 The Central Pounders have played nine games this season and are currently at an overall record of 4-5. The team's most recent game was against Knox Powell High School. The team fought hard but lost 6-9. It was a tough loss, but it was also good learning experience for the team. The power behind the bats has been great, and the pitching rotation is stable. Junior Joseph Clark has a .538 batting average with 13 at-bats and has also scored ten runs. On Monday, March 16, Andrew Bingham pitched an 11-1 win against East Ridge High School with eight strikeouts. Bingham revealed that he felt really good about his performance.
"I was nervous at first but started to calm down. Once I calmed down, I was happy and felt relieved when I struck-out or caught batters looking on some 3-2 counts," explained Bingham. As a freshman, Bingham has shown great potential with his strong pitching.
On Tuesday, March 17, Walker Waters pitched a no-hitter against East Ridge. He pitched five innings with seven strikeouts and one walk.
"I hit the first batter and got kind of worried, but I just hit my spots and got outs," said Waters about Central's second meet-up with East Ridge this season.
The team was very proud of him for throwing a game like Tuesday's.
"We just want to play baseball, win district, and go to state," he added.
With the power of the bats and stable pitching, the team should continue to thrive and pick up some W's. The Pounders' next game is Thursday, March 26, at home against Fort Smith. Come out and support your favorite baseball team!