New School Board Member Steve Highlander is Former Central Teacher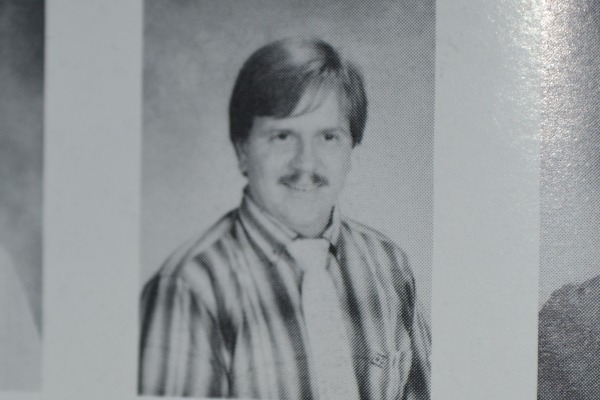 Hamilton County's election for new school board members has just taken place, and the new representative for District 9 is Steve Highlander, a former Central High School teacher. Mr. Highlander taught from 1973 to 1981, making current principal Finley King a sophomore the year he left. He received his undergraduate from the University of Tennessee Chattanooga and his masters from the School of Administration at UTC, completed his post-graduate work at the University of Tennessee Knoxville, and received his ministerial doctorate from Covington Seminary.
"I want to have a positive impact on people's life. I've been a teacher for 43 years, and I understand the struggles of the students and the teachers. I want to make the educational experience better," Mr. Highlander said.
He wants to help kids be more prepared for college and/or the work force. His main priorities this year are primarily what schools, teachers, parents, principals, and students need.
In the future, Hamilton County is hoping to build a new Harrison Elementary. Mr. Highlander would also like to see more vocational education because many students do not plan on going to college. He believes that every young person should go to college or go into the work force after high school. Mr. Highlander is for every child and parent in the district and county and is open to suggestions. He plans on making himself available by letting the district know he wants to help them and meet their needs.
He is mainly concerned about the academic problems kids have.
"There are some issues with the Common Core that has come out. I believe the idea is good, but the way they have put it together is not strong. The testing is great, but the foundations are not really good, and I believe there is a very strong void there," Highlander noted.
Mr. Highlander will officially take office on September 2, and the first official meeting is on September 18. He will also be at Central's Open House on September 16.
The new representative has many connections to Central High. Besides being a past teacher, his mother-in-law was a Central graduate from the Class of 1936. Also, Mr. Highlander was given some wooden filing cabinets that came from the original Central High School's first year (1906). Unfortunately, while Highlander was teaching at Ringgold High, the tornadoes of 2011 struck the school and the cabinets were accidentally thrown out with debris and wreckage. In addition, Mr. King and Mr. Highlander talk regularly. Mr. Highlander has been invited to many Central functions and attends all of them.
"I think it's terrific [that] Steve Highlander is our new school board member because he's been a teacher and he knows about schools. Secondly, it's terrific because he taught at Central and he will be concerned for us and things we need. He will bring bright ideas and make decisions based on his expectations as a teacher!" Mr. King said excitedly.
Mr. King is thrilled Mr. Highlander will be our new school board member and says he is the right man for the job.