Students Question Whether Central Holds Enough School Events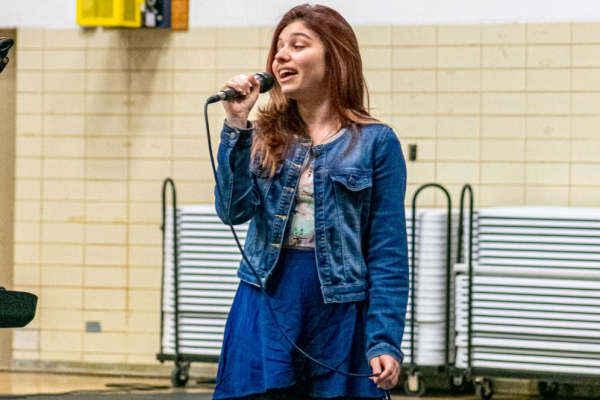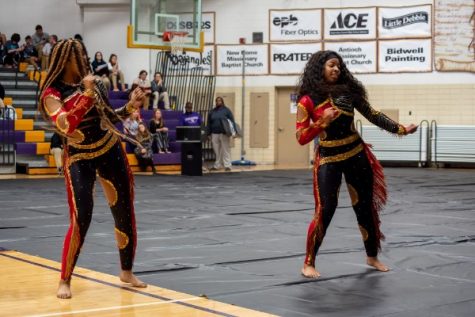 On March 13, the last day students had normal classes in school before the COVID-19 closures, Central held its annual talent show. Students and performers alike had been anticipating the event for some time, as there are not many other school-wide events throughout the calendar year. Although those in attendance had to practice social distancing as they watched from the gym bleachers, they still managed to have an amazing time watching their peers perform, and this made some of them wonder why there are few activities held involving all grade levels.
"I definitely feel like school-related events are important; they help keep students feeling proud about their school," divulged Junior R'iana Taylor.
To some, one of the most integral aspects of the high school experience is being able to cheer your classmates on from the sidelines, whether that be for a sporting event or a school assembly.
However, with the coronavirus rapidly spreading around the region, many businesses and schools have closed, including Central, as a result. This has caused many school events, sports, and traditions to be postponed indefinitely or canceled altogether.
"I don't think there will be any more school events this year due to coronavirus," stated Junior Alex Langevin.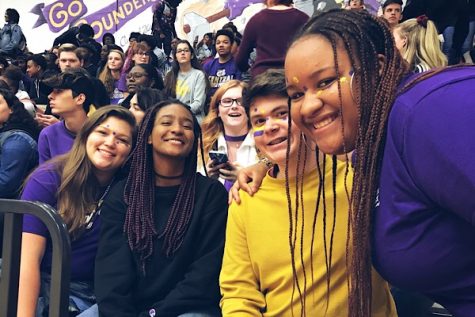 Another thing that students really enjoy about school functions, like pep rallies, is being able to show their Pounder Pride by dressing down and donning their school-themed attire. It gives students a break from the respective purple, white, and navy polo shirts they typically wear with khakis.
"I like that we're even allowed to have school events that let us wear our own clothes. It helps people feel more comfortable rather than wearing a uniform," said Langevin. "What I dislike is that there are very few school events. Wouldn't it be better to have a second, or even a third, Spirit Week?"
Luckily, during the 2019-2020 school year, students were able to experience multiple pep rallies, including a pep rally in which several colleges were represented, and another that honored senior sports' players.
I remember there being multiple pep rallies held throughout my freshman year at Central. There were even several other school events held my freshman year such as the powderpuff game, teacher talent show, and teacher versus student basketball and dodge-ball games.
I understand that the school does not hold the powderpuff game anymore because students have shown a general lack of interest for the tradition, and coordinators were unable to raise sufficient funds through the sale of custom t-shirts. However, I personally do not see why we cannot hold the other aforementioned school events anymore.
School spirit is the magic that energizes students to show immense support for their school. Without school Spirit, events lose their spark and start to walk around permeating a negative atmosphere. But, as the years went by, the school held less and less of these gatherings, which has caused a decline in school spirit, in many students' opinion.
"School spirit could be improved. I've noticed lately that many of the students in my grade and [grades] below lack pride in our school," admitted Taylor. "I believe that could be helped by having more opportunities for the students to get involved, like getting more information out about clubs, or encouraging others to participate in school events with rewards."
As the junior class president, I sought out to bring back all the beloved school gatherings that were discontinued over the years. After meeting with administrators countless times, I was informed that such on-campus happenings were no longer possible due to some regulation that prohibited schools from selling tickets during regular school hours.
Under this rule, any events held during the school day had to be free to everyone, so that no one was left out. This is completely understandable, because I have forgotten to bring my money on several occasions, and paying three dollars per event can add up over time.
Being told that we could only hold paid events after school, which would lead to an even smaller student turn-out, made me realize why our school events were numbered. Each event requires funding to buy essential items as well as time dedicated to its organization, set-up, and hosting.
If students did not buy enough tickets, event coordinators' efforts would be in vain. Plus, putting the school on activity schedule cuts into teachers' limited time for instruction.
Students who did not get to go had to be monitored by teachers in designated classrooms as well, which was another issue.
Considering everything, I completely understood and respected the administration's decision to cut down on school events. However, this school year, talent show tickets were on sale during the school day.
I do not know if the rule no longer applies, but I sure hope that the administration at least continues having regular pep rallies next year.
I am uncertain if the students' lack of interest in high school traditions has to do with changing times. One thing is certain, though: students need to put their voices to action and use their roles as class officers to bring about the changes they adamant about. Such leaderships are a great honor, and with a lot of preparation and planning in advance,I am sure Central's students are more than capable of making their school gathering dreams a reality.