Cross Country Team Looks Strong This Season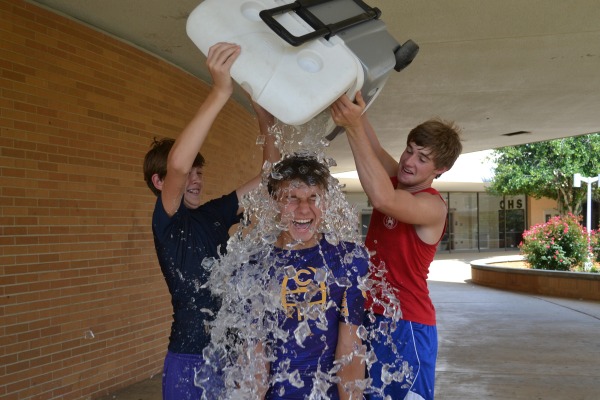 Running cross country takes endurance and dedication, and this year's team has definite potential.
"The 2014 boys' cross country team is the biggest team yet!" stated XC coach Jan Munson.
Mrs. Munson said that the boys cross country team has really good work ethic, but the girls' team is not yet complete. The cross country team had their jamboree on Thursday, August 21, and their first meet on Thursday August,28.
"I've always liked cross country, [and] my daughter is involved with running," Mrs. Munson shared. "I wasn't ever allowed to run cross country back when I was in school because females weren't allowed to run."
"I feel we are going to be a really strong team this year! We have been training and running a lot to strengthen our endurance," said second-season cross country runner Chase France.
The sophomore also shared how he felt about Ooltewah High School's cross country practice getting canceled due to the heat index when Central had to still had practice.
"I feel like it was unfair, but Central is full of studs!" he exclaimed.
Cross country benefits many athletes who want to stay in shape when their sport is not in season.
"This is my second year on the team, and running helps with soccer because in soccer, there's a bunch of running," Chase noted.
The 2014 cross country team is off to a great start, and many hope for the best for the Pounder runners.
Leave a Comment