Goodbye, Central High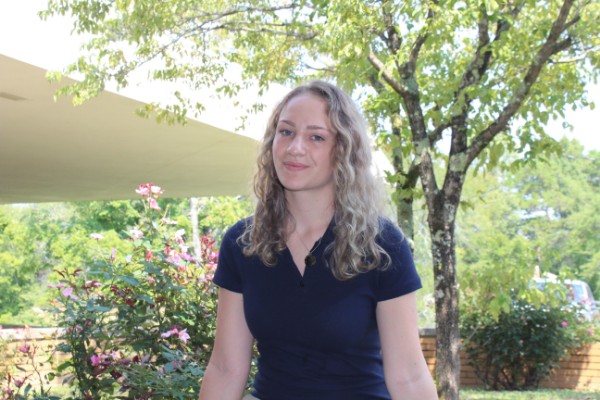 The 2019-20 school year was definitely one to remember. As this spring draws to an end, I realize that I will likely never see most of my classmates again, people that I have grown alongside since kindergarten. As my time in school draws to a close, I search for more and more things to remember school by. I have senior photos in which I am wearing a cap and gown that I have never worn before. I am not sure I will ever wear a traditional cap and gown; the graduation experience of the class of 2020 is far from traditional. I ordered a yearbook, but it will remain unsigned by my favorite classmates and teachers. That yearbook will probably sit on my shelf and collect dust for years to come.
As my search for a keepsake continues, I read my Digest stories from earlier in the school year, and I decided that my columns are my keepsake for my senior year. After all, where else can I click a tab titled by my name and view a culmination of my year's work?
I would like to thank Gregory Cantrell, the Central Digest's adviser, and Danielle Hooper, Central's former gifted teacher, for providing the opportunity of journalism to me. The Digest served as a platform to generate and explore the topics I am most passionate about. I discovered more about myself during my time in The Digest than in my previous three years of high school.
Thank you to DayOnna Carson, our Editor-in-Chief, and Mr. Cantrell for helping me adjust to The Digest. I am so appreciative that Mr. Cantrell would not let me drop his journalism class after my first week; I was ridiculously outside of my comfort zone in that first week.
I will be continuing along in the career field of media and communications, and I hope to one day work as a drag photographer or event planner. I would also love to write for a magazine that covers my most passionate interests and hobbies.
To my dedicated readers, you may find me writing for UTC's newspaper, The University Echo, next year, so keep a look out. I thank you all.
About the Contributor
Morgan Snyder, Columnist
Hi! My name is Morgan Snyder, and I am the Digest's new senior columnist. Even though it is my first year on the Digest, I love it very much. I am very...